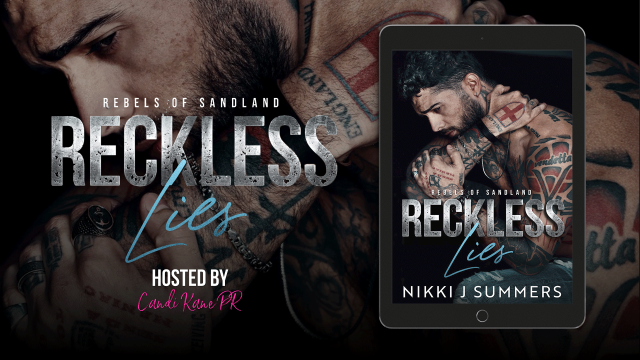 Reckless Lies, book 4 of The Rebels of Sandland Series by Nikki J. Summers
Release Date: April 28th
Genre: New Adult Romance
CHECK OUT THIS SEXY COVER!
Reckless Lies, book 4 of The Rebels of Sandland Series and complete standalone, from Nikki J. Summers is coming April 28th
What to expect from Reckless Lies:
🌞 Grumpy/Sunshine
💔 Hero with emotional trauma
🚫 Body image issues (Hero)
🖤 Best friend's sister
💪🏼 Fights love
⏰ Set 5 years after Fractured Minds/The Psycho
Pre-order this all-new new adult dark romance TODAY!!
https://amzn.to/3Y2DlnX
Start the Rebels of Sandland series TODAY!!
https://amzn.to/3XIevcx
Add to GR:
https://www.goodreads.com/book/show/122764035-reckless-lies
Blurb:
They say that when you die, your whole life plays over in your mind like a Hallmark movie. A rose-tinted reflection to remind you what a great life you've led.
But for me, that wasn't the case.
There was no romantic, nostalgic ending for me.
All I had was pain, darkness, and despair on the day that I died, dragged by fire into the depths of hell. That's where I live now. A shadow of the man I used to be. A ghost living in my former life.
Life goes on, but not for me.
She burst into my world with her smiles and her sledgehammer, ready to smash down my walls. She thinks she can save me, but she won't. I don't want to be saved. But I'll play along. After all, that's all I have left now, a life of pretend and a world of lies, where I play the role they want me to play.
Zak Atwood.
Son.
Brother.
Friend.
But boyfriend?
That's never going to happen.
How can I live that life when all I feel is dead inside?
Reckless Lies is book four in the Rebels of Sandland series. It can be read as a standalone, but reading the other books in the series is advised.
There are scenes of a sexual nature in this story, therefore it is intended for readers of 18+ years. Please take note of the trigger warnings listed at the beginning of this book.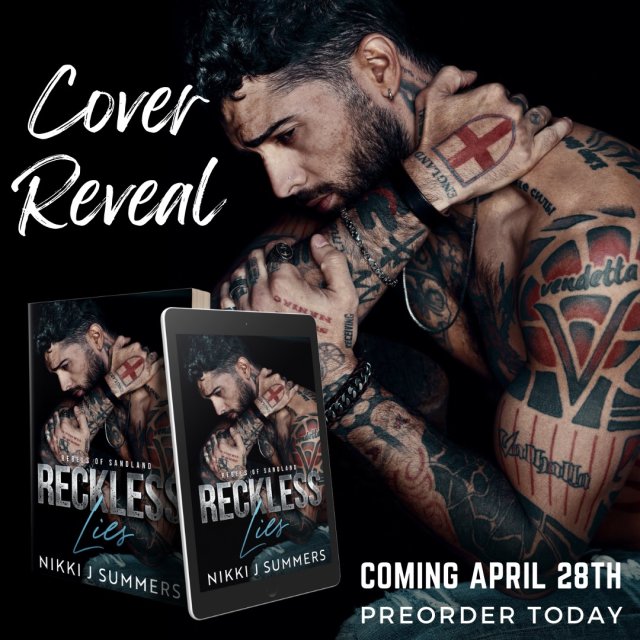 About Nikki J. Summers:
Nikki J. Summers is a romance addict who loves to write about strong, feisty heroines and dark, brooding alphas.
When she isn't locked away in her writing cave, she's teaching primary school children, or lost in her kindle. She currently lives in Staffordshire in the U.K with her husband and two children.
Connect with Nikki:
Facebook:
https://www.facebook.com/nikkijsummersauthor
Facebook group:
https://bit.ly/2J1Hbwy
Instagram:
https://www.instagram.com/nikkijsummersauthor
TikTok:
https://vm.tiktok.com/ZMeJ7DdMQ/
Twitter:
https://twitter.com/BooksSummers
Bookbub:
https://www.bookbub.com/profile/nikki-j-summers