RUINS OF TEMPTATION: Dark Enemies to Lovers Romance (Corium University Book 4) by JL. Beck and C. Hallman
Release Date: July 8th
Genre/Tropes: Dark Romance/Bully/Enemies to Lovers/Revenge Romance/Dub-Con-Non-Con
AVAILABLE NOW!!! FREE IN KU!!!
https://amzn.to/3stXXbs
Add to Goodreads:
https://www.goodreads.com/book/show/60695612-ruins-of-temptation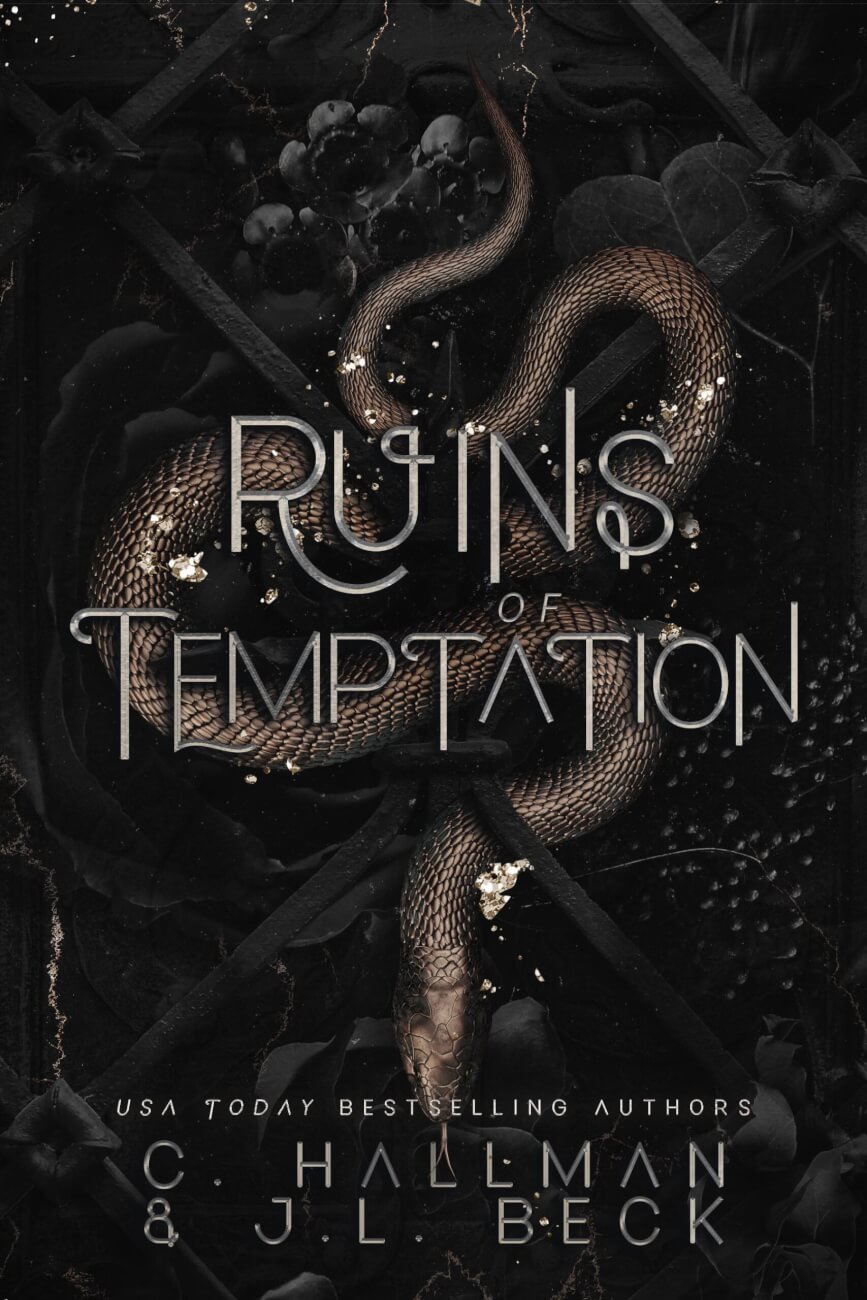 Blurb:
I've spent years trying to be someone I'm not.
Controlled and humanized.
Still, the darkness lurks inside me, waiting for a chance to break free.
As the headmaster at Corium University, I must maintain professionalism and keep myself in check.
I manage to do that until the day I discover I have a daughter and all the carefully constructed walls I've built around myself start to crumble.
I know I need an outlet, a way to shut it off, and then she lands in my lap.
Delilah.
I want to punish her, humiliate her, and hurt her in the best ways.
It's nothing but a cat and mouse game till I discover the secrets she's hiding…
About JL Beck:
J.L. Beck loves good books, wine, and coffee. She's a lover of words and when she isn't writing you can find her working on her newest book baby. She started her publishing journey back in 2014 and hasn't stopped writing since. Living in Wisconsin with her husband, two kiddos, and dogs she wouldn't trade them for anything. Well, maybe…
Connect with JL Beck:
Facebook:
https://www.facebook.com/AuthorJLBeck/
Instagram:
https://www.instagram.com/authorjlbeck/
Amazon:
http://amzn.to/2srbge9
Bookbub:
http://bit.ly/2tOVZl8
Goodreads:
https://www.goodreads.com/author/show/8425041.J_L_Beck
Bleeding Heart Book Club Group:
http://bit.ly/2sWljZG
Beck and Hallman Facebook Page:
https://www.facebook.com/beckandhallman
Subscribe to Beck & Hallman's Newsletter:
https://mailchi.mp/c588f427a88d/newslettersignup
About C. Hallman:
Born and raised in Germany, C. Hallman moved to the United States when she was eighteen. She's now a stay-at-home-mom to three boys, and happily married to her husband of 13 years. With a love for reading, that love slowly transpired into writing she put fingers to the keyboard and started writing about the dark side of romance.
Connect with C. Hallman:
Facebook:
https://www.facebook.com/CassandraHallman
Instagram:
https://www.instagram.com/cassandra_hallman/
Bookbub:
https://www.bookbub.com/profile/cassandra-hallman
Twitter:
https://twitter.com/CassyHallman
Goodreads:
https://www.goodreads.com/author/show/18210189.Cassandra_Hallman
Amazon:
https://amzn.to/2QfhMzu
Bleeding Heart Book Club Group:
http://bit.ly/2sWljZG
Beck and Hallman Facebook Page:
https://www.facebook.com/beckandhallman
Subscribe to Beck & Hallman's Newsletter:
https://mailchi.mp/c588f427a88d/newslettersignup