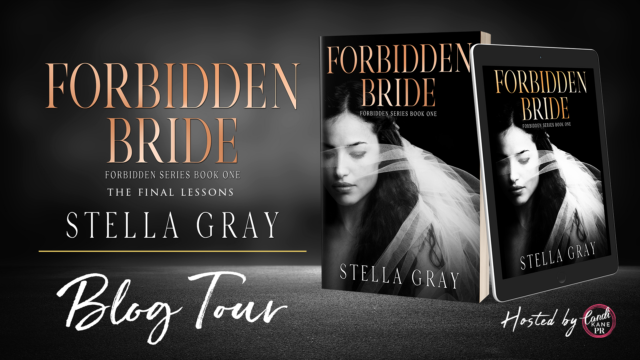 FORBIDDEN BRIDE (Forbidden Series #1) by Stella Gray
Release Date: May 10th
AVAILABLE NOW!!!
FORBIDDEN BRIDE #1
Amazon: https://geni.us/ForbiddenBrideAmazon
Apple Books: https://geni.us/ForbiddenBrideApple
Kobo: https://geni.us/ForbiddenBrideKobo
Nook: https://geni.us/ForbiddenBrideNook
Google Play: https://geni.us/ForbiddenBrideGoogle
Add to Goodreads:
https://www.goodreads.com/book/show/59464945-forbidden-bride
Preorder #2 & #3!!!
FORBIDDEN WAR #2
Release Date: June 21st
https://new.paigepressbooks.com/m6m339p2hi
FORBIDDEN LOVE #3
Release Date: August 23rd
https://new.paigepressbooks.com/lv8lzonn76
Blurb:
I was promised to a man my uncle chose… but I ran away with the enemy.
In this valley, my family name means something.
To some, protection. To others, destruction.
When a Bellanti stole my heart, he started a war.
A ring on my finger put a target on his back.
I hardly know the man I threw my life away for.
He looked like I imagined Mr. Darcy would.
He wrote me poetry.
But he's locked me away exactly the way my uncle had.
Choosing him was my last taste of freedom.
Out of the frying pan and into the fire…
He will burn me alive either way.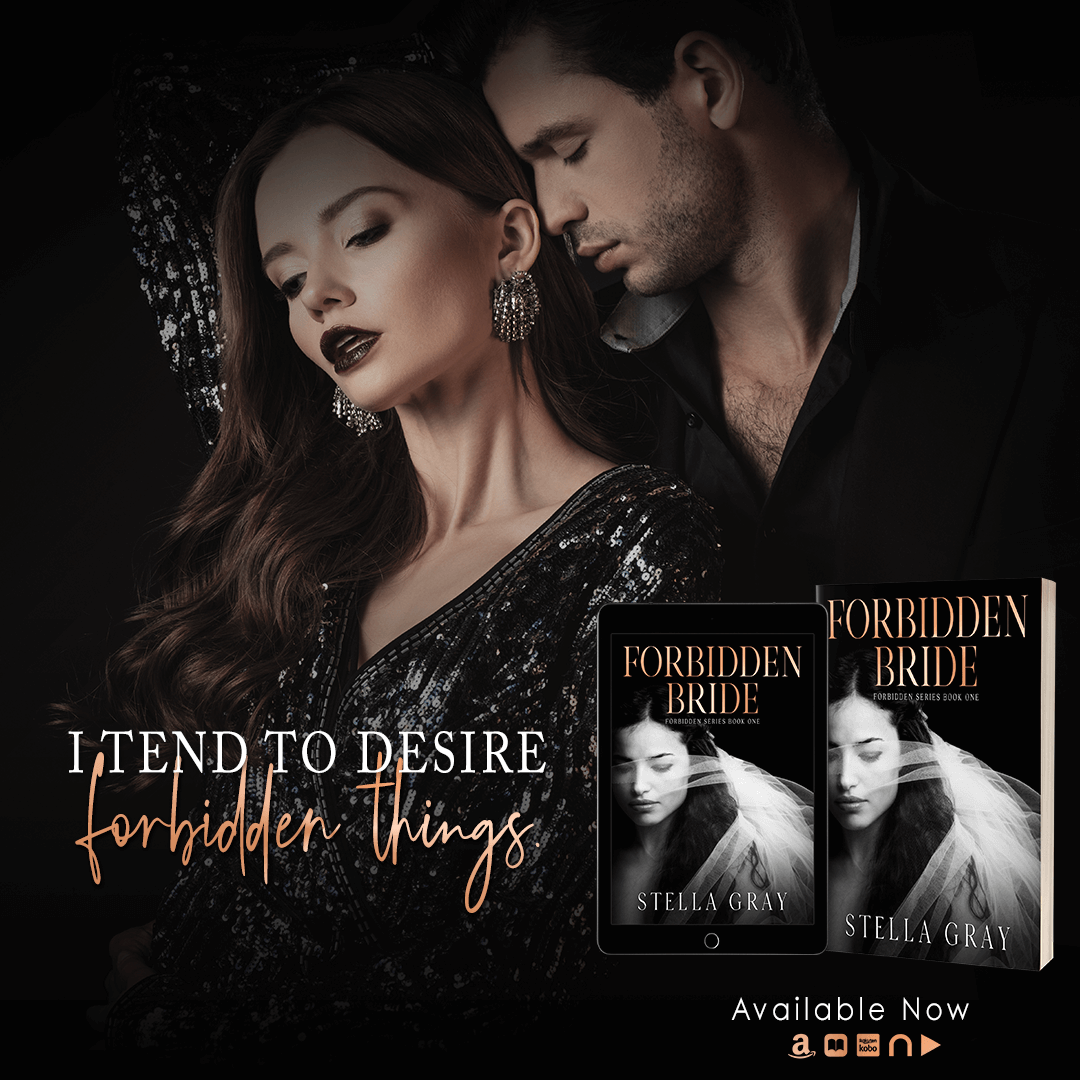 About The Author:
Stella Gray is an emerging author of contemporary romance. When she is not writing, Stella loves to read, hike, knit and cuddle with her greyhound.
Connect w/Stella:
Facebook: https://stellagray.pub/Facebook
Instagram: https://stellagray.pub/Instagram
Goodreads:https://stellagray.pub/Goodreads
Bookbub: https://stellagray.pub/BookBub
Amazon: https://stellagray.pub/Amazon
Paige Press Newsletter Signup: