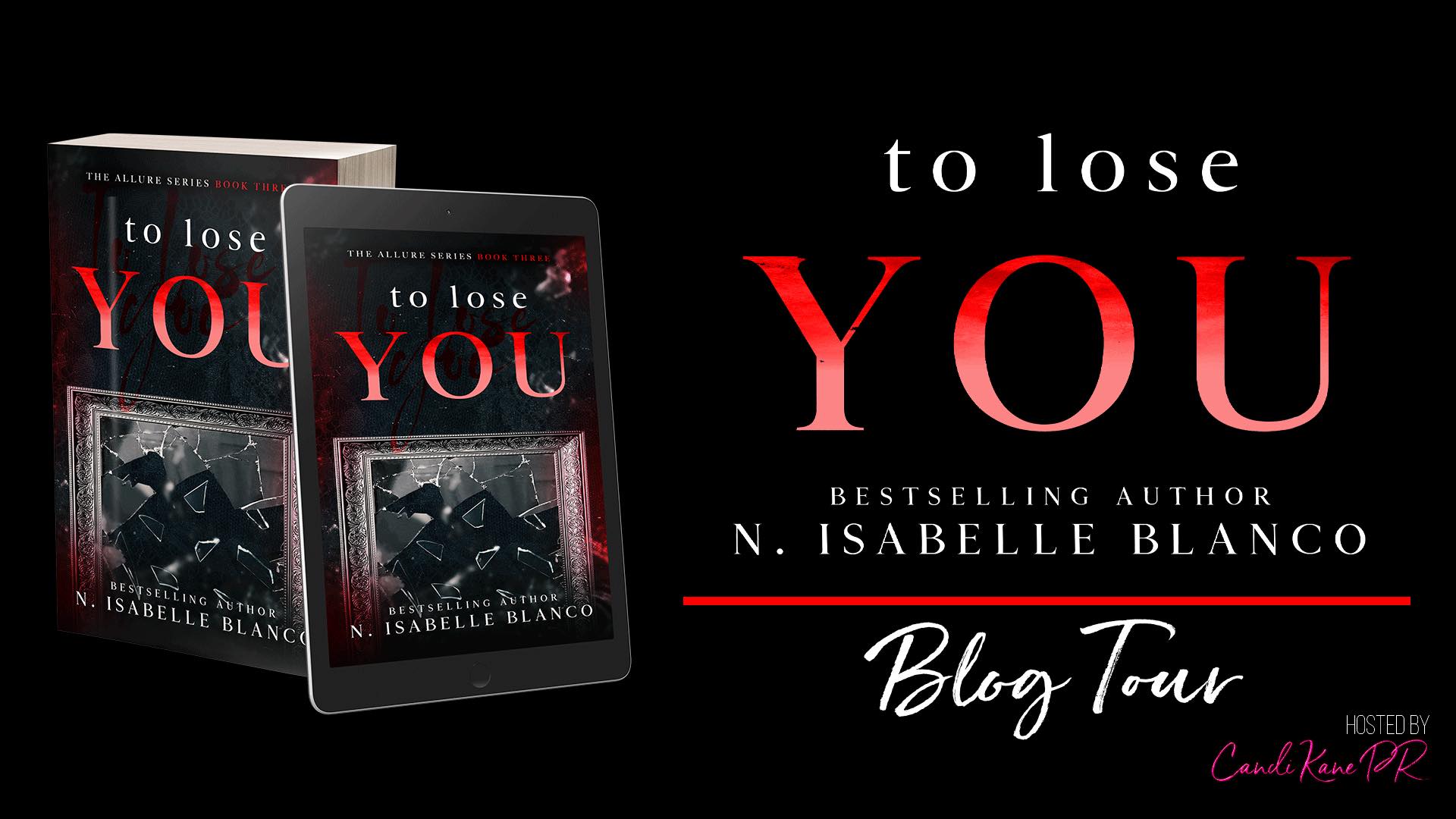 TO LOSE YOU #3 by N. Isabelle Blanco
Release Date: February 15th
Series: Allure # 3
Genre: Contemporary Romance
AVAILABLE NOW!!!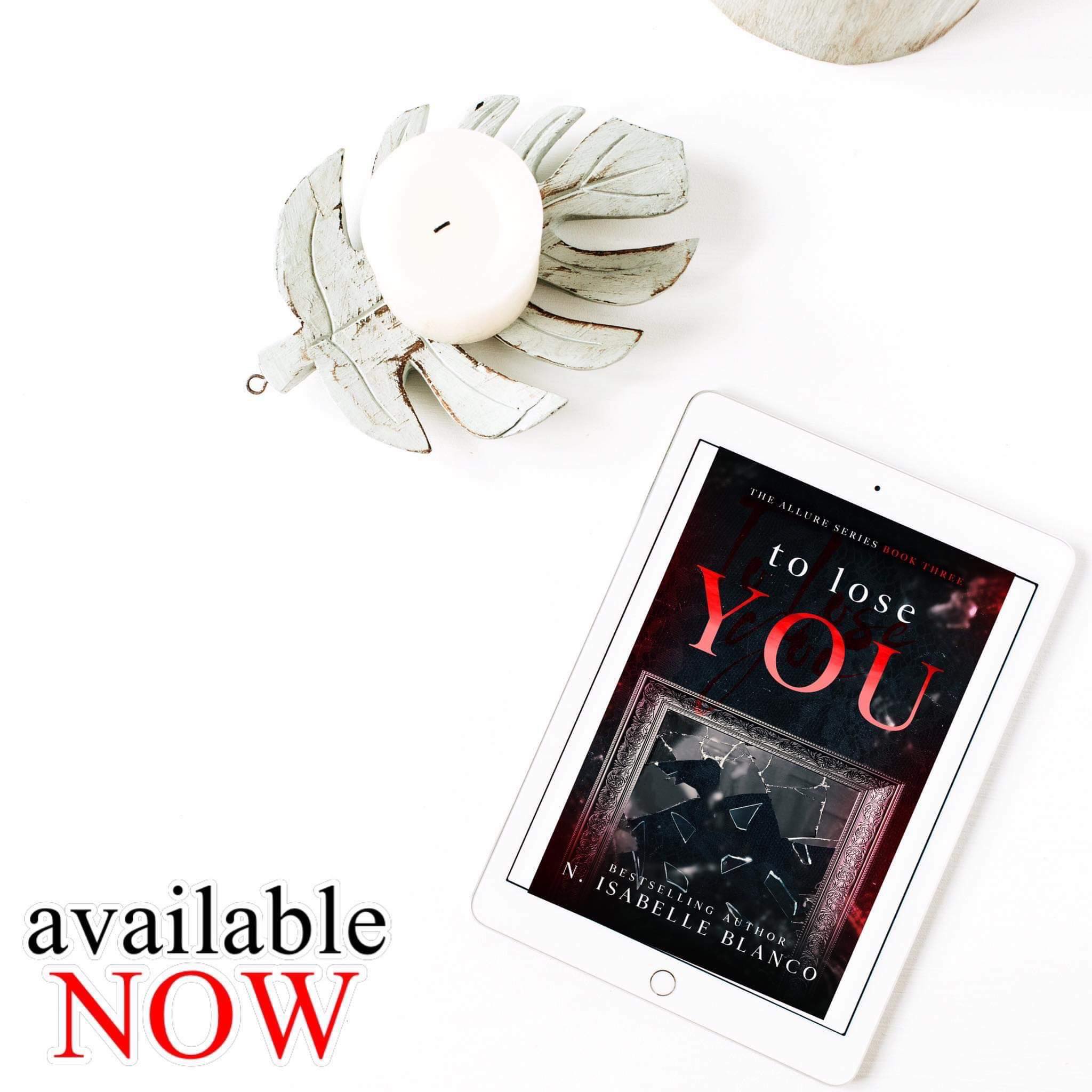 Add to Goodreads:
https://www.goodreads.com/book/show/20328569-to-lose-you
Start the series with TO WANT YOU #1!!!
https://geni.us/allure1
TO HAVE YOU #2
https://geni.us/allure2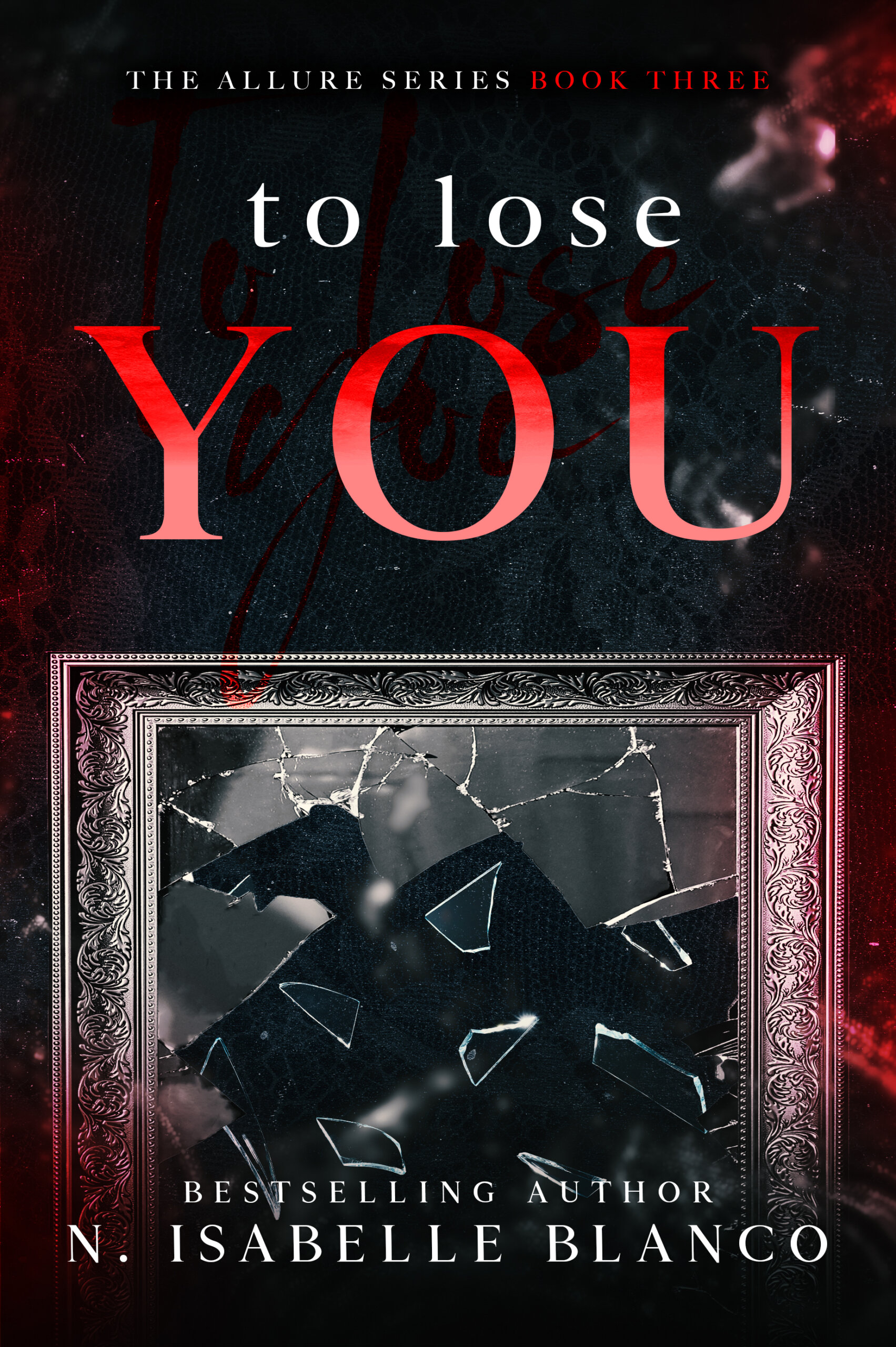 Blurb:
Dorian
"I was a God back then. Untouchable. Consequences didn't apply to me. It was my right to do whatever I wanted—I never thought it would eventually cost me the one woman I'd ever fallen in love with."
I should've just told her everything from day one.
Not that it would have mattered. I always knew it'd be too much.
That the dirt of my past would ruin us.
I can't blame her for leaving me. For the pain everything caused her.
If I were a nice guy, I'd let her go.
Maybe I'm an evil bastard, but whatever the fuck it takes, that woman will return to me.
Demitra
"You think you know someone's reputation—then you find out it's so much dirtier than you imagined."
My soul is addicted. Living without him is impossible.
Five months of having him and it feels like I've never lived without him at all.
Now, I'll have to learn. Will have to rip him out of my being.
Or I can choose to suffer through the struggle.
To fight.
To accept the pain in order to keep him.
To go up against everyone standing in our way.
Including my own father.
About the Author:
N. Isabelle Blanco is the Amazon Bestselling Author of the Allure Series, the Need Series with K.I.Lynn, and many others. At the age of three, due to an odd fascination with studying her mother's handwriting, she began to read and write. By the time she'd reached kindergarten, she had an extensive vocabulary and her obsession with words began to bleed into every aspect of her life.
That is, until coffee came a long and took over everything else.
Nowadays, N. spends most of her days surviving the crazy New York rush and arguing with her characters every ten minutes or so, all in the hopes of one day getting them under control.
Sign up for N. Isabelle Blanco's Newsletter and receive a free book:
https://www.nisabelleblanco.com/free-book
​​
Connect with the Author:
Facebook:
http://facebook.com/nisabelleblanco
Facebook Group:
https://www.facebook.com/groups/242037249187468
Twitter:
https://twitter.com/Nyddi
Instagram:
https://www.instagram.com/nisabelleblanco
Goodreads:
https://www.goodreads.com/author/show/6444266.N_Isabelle_Blanco
Amazon:
https://amzn.to/3ak19LE
Bookbub:
https://www.bookbub.com/authors/n-isabelle-blanco
NL Signup:
http://bit.ly/NIBnewsletter
N. Isabelle's ARC Team:
https://bit.ly/nibelites2