YOU HAVE A PIECE OF MY HEART by W. Winters
Release Date: January 11th
YOU HAVE A PIECE OF MY HEART by Willow Winters is NOW LIVE!! Grab this exclusive collection of sexy short stories with happily ever afters TODAY!
AVAILABLE NOW!!!
Amazon US:
https://amzn.to/32XoHb7
Universal:
https://geni.us/YHAPOMH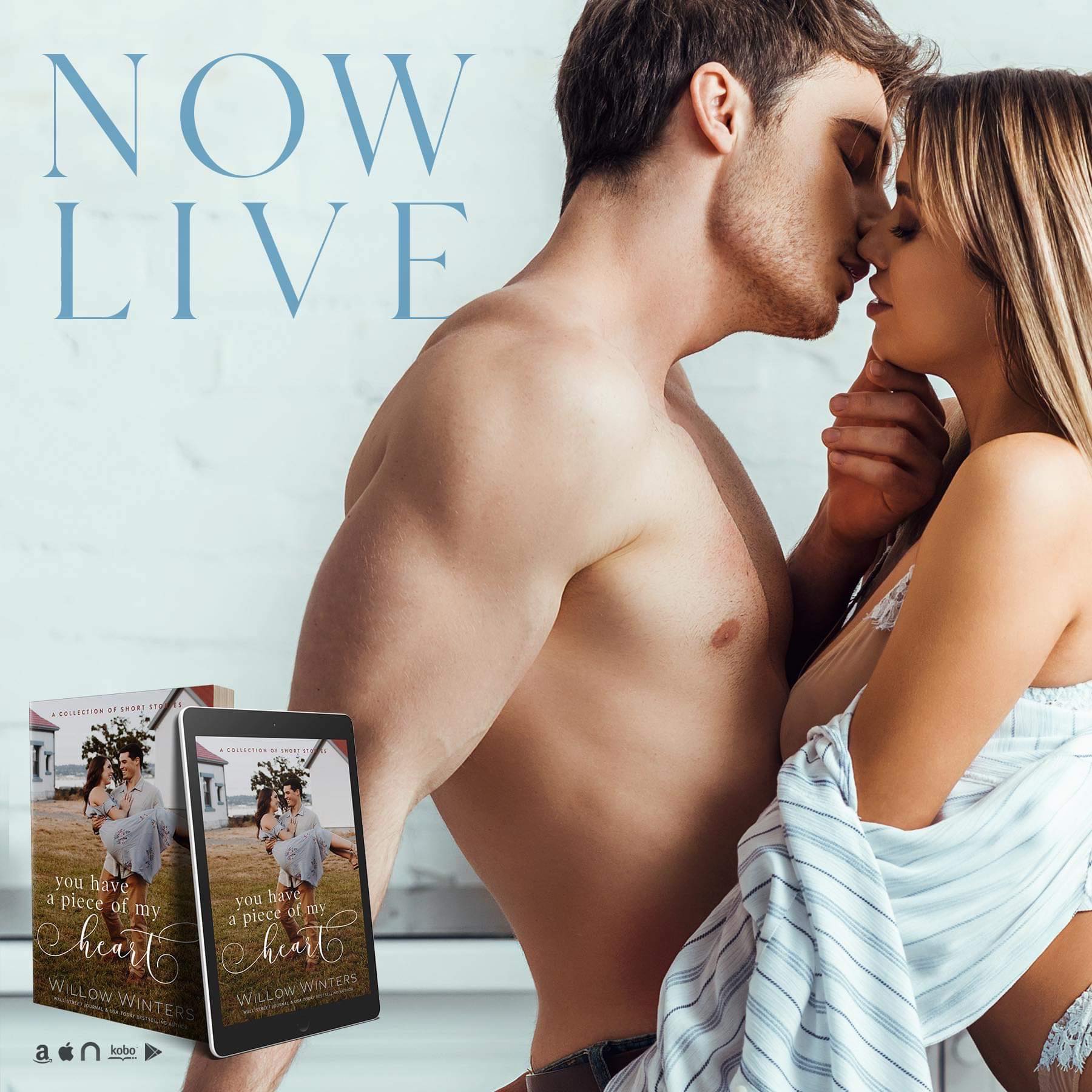 Add to Goodreads:
https://www.goodreads.com/book/show/59774506-you-have-a-piece-of-my-heart
Blurb:
From USA Today bestselling author, Willow Winters, comes an exclusive collection of sexy short stories with happily ever afters!
This addictive collection has quick reads that can be read on their own and deliver all the desired feels of the romance genre.
The previously released short stories in this collection are:
Stay Right Here with Me (a small town short story)
Love You for Always (a sweet romantic short story)
My Secret. (set within the Merciless World)
Flirting with a Good Night. (set within the Tequila Rose World)
Beauty & the Beast (set within the Midnight Dynasty World)
A Single Night (an extended epilogue from the A Single Glance trilogy)
Too Much Work and Not Enough Play (an extended epilogue from Knocking Boots)
The Things You Do to Me (an extended epilogue for Carter and Aria)
About the Author:
Willow Winters is so happy to be a USA Today, Wall Street Journal and #1 Contemporary Best Selling Author!
Willow started writing after having her little girl, Evie, December 2015. All during her pregnancy with Evie she continued to read and she only wanted to read romance. She was reading a book a day — sometimes two.
In January 2016 Willow was staying up late with Evie and just thinking of all these stories. They came to her constantly so she finally sat down and just started writing. She always wanted to do it so she figured, why not? Today Willow cannot be happier for making that decision!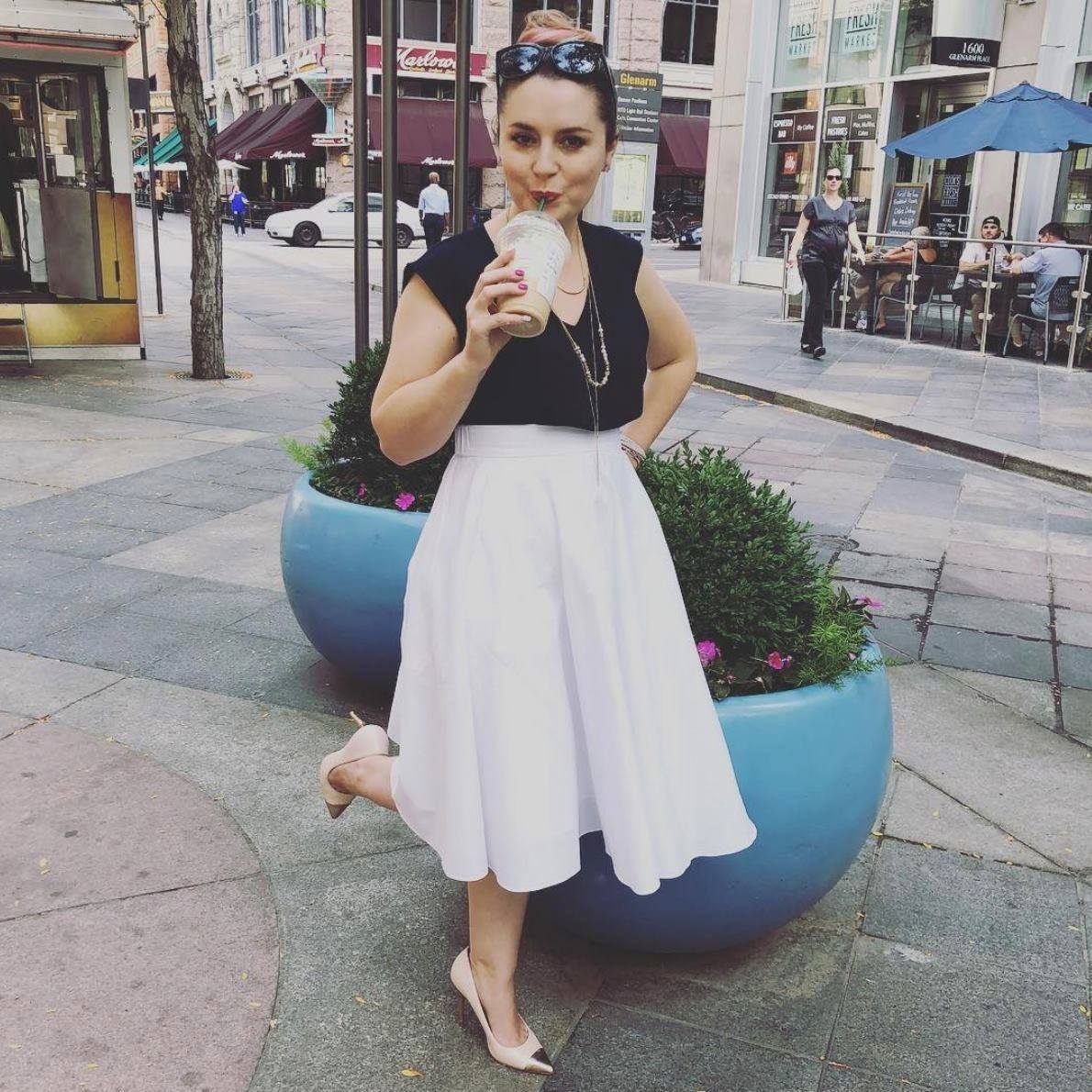 Stay up to date with Willow:
Sign up to Willow's newsletter and receive EXCLUSIVE content, sneak peeks, and FREE books monthly:
http://eepurl.com/b98e3D
Follow W Winters on Amazon:
https://amzn.to/2kBla8e
Follow W Winters on Goodreads
: http://bit.ly/2WWGReads
Follow W Winters on Bookbub
: http://bit.ly/2L6c8va
Follow Willow Winters on Amazon:
https://amzn.to/2xEJTSP
Follow Willow Winters on Goodreads:
http://bit.ly/2WWGRFollow
Follow Willow Winters on Bookbub:
http://bit.ly/2wwbbub
Follow Willow on Twitter:
http://bit.ly/2wwtwitter
Follow Willow on Instagram:
http://bit.ly/2wwaIG
Follow Willow on Book+Main:
http://bit.ly/2WWBandM
Follow Willow on TikTok:
https://vm.tiktok.com/ZMd39rKfM/
Check out more information on the books and authors coming this fall HERE—>
https://under-world-kings.com
Keep up-to-date with all things Underworld Kings in the Reader Group HERE—>
https://bit.ly/3ArB5vx