BROKEN TRUST (Broken Series #3) by Stella Gray
Release Date: November 9th
THE BROKEN SERIES IS NOW COMPLETE!!!
AVAILABLE NOW!!
Amazon:
https://geni.us/BrokenTrustAmazon
Apple Books:
https://geni.us/BrokenTrustApple
Kobo:
https://geni.us/BrokenTrustKobo
Nook:
https://geni.us/BrokenTrustNook
Google Play:
https://geni.us/BrokenTrustGoogle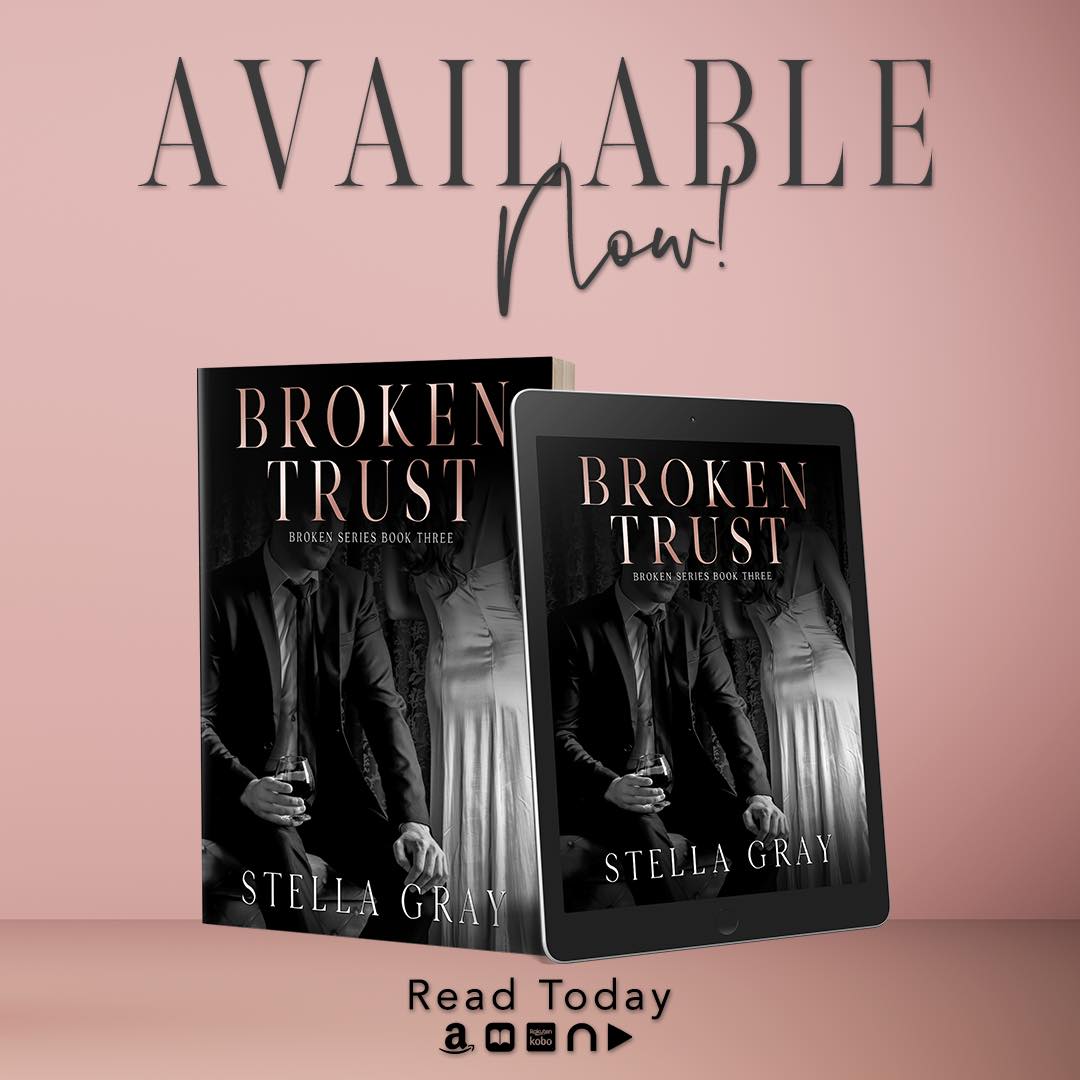 Add to Goodreads:
https://www.goodreads.com/book/show/58114205-broken-trust
START THE SERIES WITH #1, BROKEN BRIDE!
https://geni.us/BuyBrokenBride
GET BROKEN VOW #2
https://geni.us/BuyBrokenVow
Blurb:
You can't run from the past… or from a Bellanti.
I've always been a foolish girl.
I should have learned my lesson the first time a man betrayed me.
It hurt when Rico abandoned me. My father's deal was agony.
Dante's betrayal… it might kill me.
And there's nothing I can do.
He's not the kind of man who takes orders from his wife.
And he'll never let me leave.
There's nowhere I can go that he won't find me.
My father forced me to marry him.
Dante made me love him.
It's my turn to show them all what a Bellanti woman is...
Book three of three in the all-new angsty, sizzling Broken Series.
About The Author:
Stella Gray is an emerging author of contemporary romance. When she is not writing, Stella loves to read, hike, knit and cuddle with her greyhound.
Connect w/Stella:
Facebook:
https://stellagray.pub/Facebook
Instagram:
https://stellagray.pub/Instagram
Goodreads:
https://stellagray.pub/Goodreads
Bookbub:
https://stellagray.pub/BookBub
Amazon:
https://stellagray.pub/Amazon
Paige Press Newsletter Signup:
https://www.subscribepage.com/paigepressnews