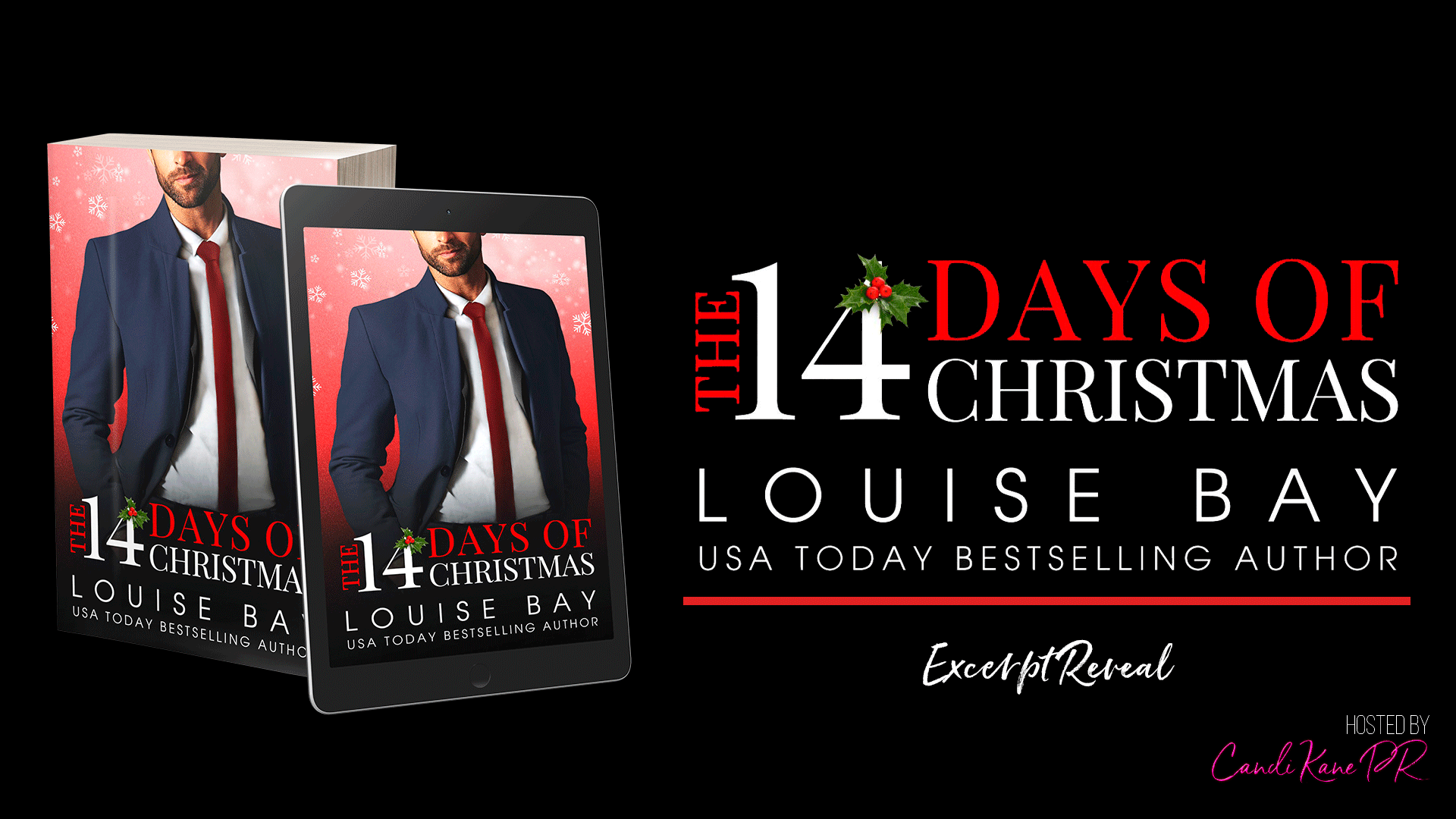 THE 14 DAYS OF CHRISTMAS by Louise Bay
Release Date: November 16th
Genre/Tropes: Holiday Romance/Small town Romance
Add to Goodreads:
https://www.goodreads.com/book/show/59407735-the-14-days-of-christmas
PREORDER TODAY!!
Amazon:
https://geni.us/e7ZoVV
All Retailers:
https://geni.us/48MrHrl
EXCERPT
​​
The frigid air drew ribbons of white breath around the four workmen and I shivered, getting colder just by looking at them. Coffees distributed, it was time to get to work.
I unzipped my long, padded coat from the bottom and pulled out a hammer from my toolbelt.
"Is that a… Christmas-themed toolbelt under your coat?"
I looked up to find Sebastian in front of me. What was it with men who could roll out of bed and look like . . . well, Sebastian? It just wasn't fair. Suddenly a little self-conscious of the red and white candy canes sticking out of my hat, I straightened its headband.
"Well, it doesn't fit over my coat."
"Not my point. I'm interested in the fact that you have a specific toolbelt for Christmas. Or maybe Christmas is a year-long obsession for you?"
"Good morning to you, Sebastian," I replied, painting on the biggest smile I could muster. I was developing a theory that Sebastian was pretending not to like Christmas. The way he'd taken control of the room yesterday when we were all spiraling with panic about the website was impressive and more than a little sexy. My dad always said you saw the heart of a person in times of crisis, and if that were true of yesterday, Sebastian was more complicated than he first appeared. He was grumpy, yes, but obviously cared enough about Christmas in Snowsly to help. "It's so nice of you to be up so early."
"Wouldn't want to miss this," he said, his sarcastic tone suggesting that here was the last place he wanted to be.
"You want a coffee? I have a flask and cups all set up on the trestle table. And I baked breakfast flapjack with added cinnamon, which, if you squint, is almost healthy."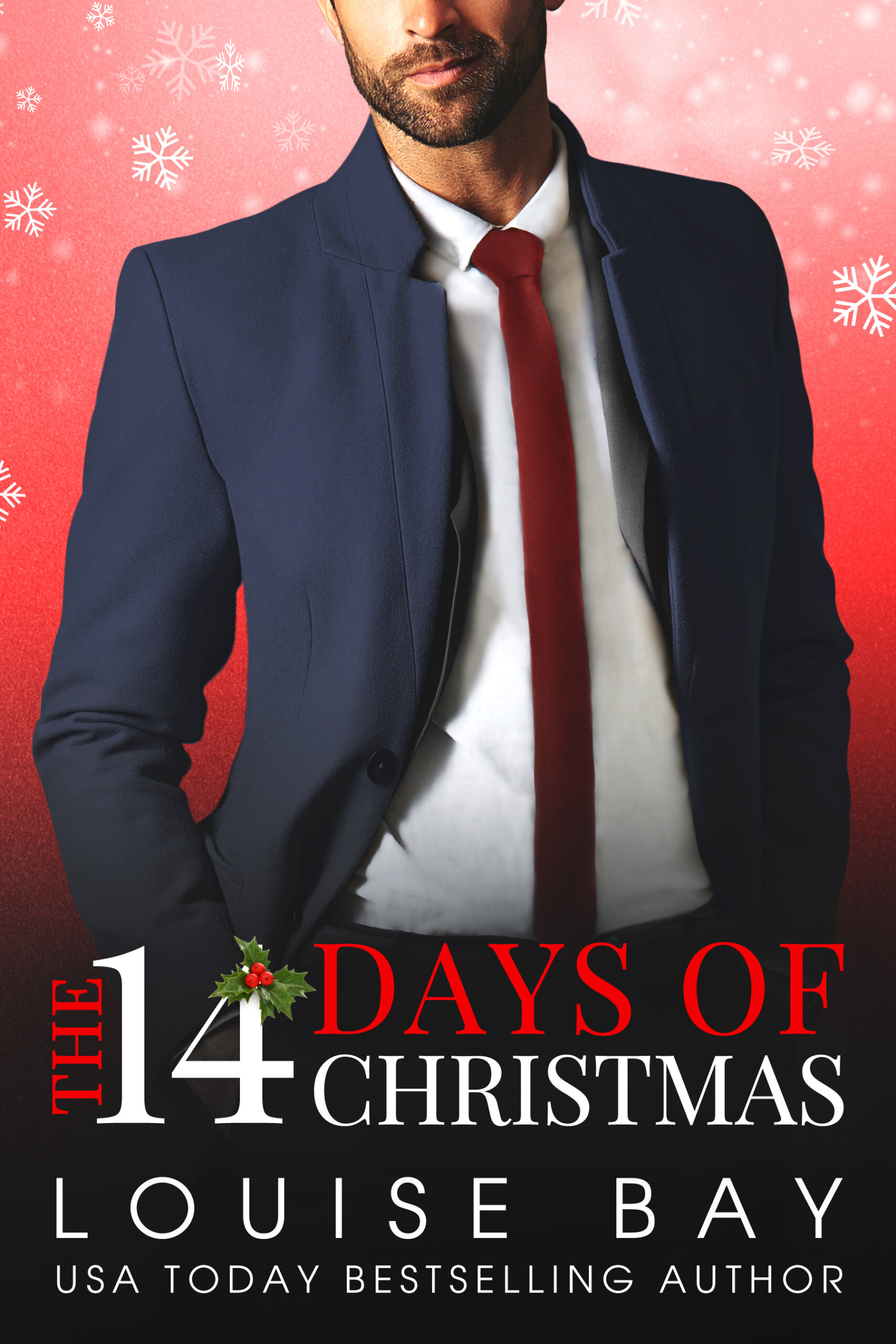 Blurb:
I hate Christmas.
As CEO of my company, I've banned decorations from the office, festive music from the lobby and any kind of secret Santa gifts between employees are strictly forbidden.
I'm heading to the airport, away from the Christmas lights and the mulled wine, heading for sunshine and margaritas when I get a call from Granny. She's sprained her ankle and needs my help filling in for her as head of the village Christmas Committee. Snowsly is the Christmas Capital of England and the last place I want to be in the lead up to Christmas.
But there's nothing I wouldn't do for Granny.
When I arrive in Snowsly, I'm introduced to Celia Sommers who is Christmas' biggest fan and therefore my own personal nightmare before Christmas. Worse than that, I have to work with her to make Snowsly's Christmas market a success.
Celia is determined to get me in the festive spirit. It's not going to work.
It doesn't matter if she's smart and funny and easy to flirt with—if she doesn't stop looking at me with her sparkling eyes and pouting her completely kissable lips, Celia is going straight to the top of my naughty list.
About the Author:
USA Today bestselling author, Louise Bay writes sexy, contemporary romance novels - the kind she likes to read.
Ruined by bonk-busters and sexy mini-series of the eighties Louise loves all things sexy and romantic. There's not enough of it in real life so she disappears into the fictional worlds in books and films.
Louise loves the rain, the West Wing, London, days when she doesn't have to wear make-up, being on her own, being with friends, elephants and champagne.
She loves to hear from readers so get in touch!
Connect w/Louise:
Website:
https://louisebay.com/
Facebook:
https://www.facebook.com/authorlouisebay
Twitter:
https://www.twitter.com/louisesbay
Instagram:
https://www.instagram.com/louiseSbay
Amazon:
https://amzn.to/2VSsbDb
Goodreads:
https://www.goodreads.com/author/show/8056592.Louise_Bay
Bookbub:
https://www.bookbub.com/profile/louise-bay